One thing about accidents is that you will never tell when they occur, they just happen. Some of them occur in a manner that leaves you with a very slim chance of doing anything about them.  In the end, you might find yourself and your vehicle sustaining injuries out of this process.  
The worst thing now is when you suffer such losses and injuries due to someone's negligence. Much as you might not like it, this is exactly what happens many times.  In fact, a good number of accidents can actually be avoided.  If people are a bit careful then it might be much easier to avoid any such occurrences.  
What Is A Personal Injury Law?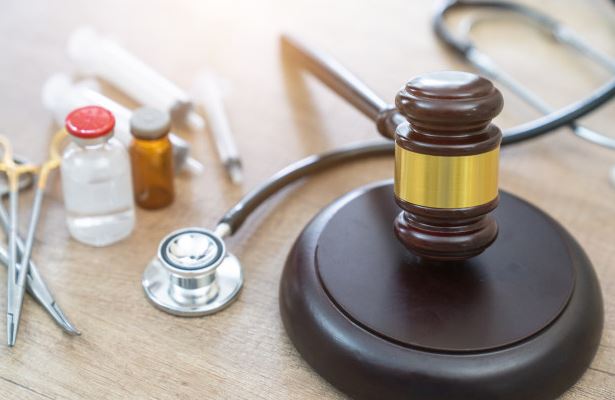 When you get involved in an accident then there is a high chance you leave the scene with an injury. Other than your car getting damaged, you might also sustain some injuries as well.  However, the worst thing in all this is that in some cases you might find the people responsible for the accident trying to get away with it.  In such an occurrence you might want to invoke the use of personal injury law which is very crucial.  
Personal injury law is so essential in these cases as it helps the people involved to get compensation.  Following the drama from some people, it is right to say that this law is very essential.  In places where people keep shifting the blame, the personal injury law plays such an essential role.  
The Duty To Care 
The personal injury law comes into various categories which include the duty to care, damages, and others.  As a motorist, it is very essential for you to make sure that you have a proper understanding of these laws.  They may help you so much in case things do not work out exactly how you expect them.  
Duty Of Care 
Negligence is very much part of the duty of care and how that can be breached in many incidents.  As a motorist, it is expected that you shall take responsibility for your actions. Under no circumstances should you consider making moves that might harm other people.  
 In case of an accident, for instance, the bit of duty to care plays such an essential role in the essential determination. In a lawsuit, the complainant's best action is to make sure that they prove the defendant's duty to care.  This should not happen specifically in the situation where the defendant ended up causing harm to the plaintiff. 
For any compensation from the injury claims to be made then it has to be proven that the duty to care was breached.  If not then accidents might be deemed unavoidable.  Therefore, if you are a driver you need to at all times abide by your duty to care.  
The Damages 
In case of proof that the defendant was responsible for the accident then they might have to make monetary compensations.  However, the kind of compensation they make will depend on the judgment rendered.  Thus, any compensation will heavily depend on the directions given by the court of law.  
Whether the judge underquotes the compensation or not is better left to his own wisdom.  The good thing with all this though is the fact that you will get some compensation at the end of the day.  No matter how much you are compensated you will be compensated.
The compensation encompasses so many things which include medical bills and others as well.  If you get a good personal injury lawyer then you might be able to get compensation on almost everything.  This is why it is important for you to make sure that you always look for the best lawyer when you have such cases to handle.  
The Plaintiff Actions 
Do not celebrate yet.  Sometimes the actions of the person sustaining injuries from the accident might greatly determine the compensation.  If for instance it is found that you are the person whose vehicle is damaged and had a thing to do with the accident then that might bring complications.  
Even though you might not entirely miss out on the compensation, it might be slashed.  If it is found that you even had a bigger role to play then you might even miss out on any compensation.  This in fact happens so many times which is exactly what you need to take note of with the personal injury law. 
You Need The Best Lawyer 
 In all these cases, the kind of progress you make relies heavily on the Lawyer you choose.  If you pick the best lawyer in the business then you stand a better chance of success with your case.  However, if you are not so careful with your lawyer selection.  
For you to stand any chance of success then you need to make sure you are choosing the best lawyer in the business.  If possible, you need to look for someone who has been handling such a case in the past with adequate knowledge and experience about them.  
If you do so then you will be able to get the most out of any such personal injury law cases.  However, if you do not get a good lawyer then you might be defeated in the end.  Therefore, it is very important for you to look for a lawyer who is equal to this task when you need them. Someone who will argue your case so well leading to compensation in the end.  
Conclusion 
If you are a motorist, it is very important for you to make sure that you have a good grip of the personal injury law.  Having this knowledge can help and enable you to find your way out of very complicated situations.  If possible, you also need to consult a personal injury lawyer who can help you with this understanding.  
Read Also: